Profile

You're Going to Meet Death Now...
Hell is Behind That Door...
This journal contains content only suitable for those over the age of 18.
Free Account
Created on 2010-04-26 07:12:13 (#505123), last updated 2010-08-02 (347 weeks ago)
0 comments received, 0 comments posted
7 Journal Entries, 0 Tags, 0 Memories, 14 Icons

About

Mini Bio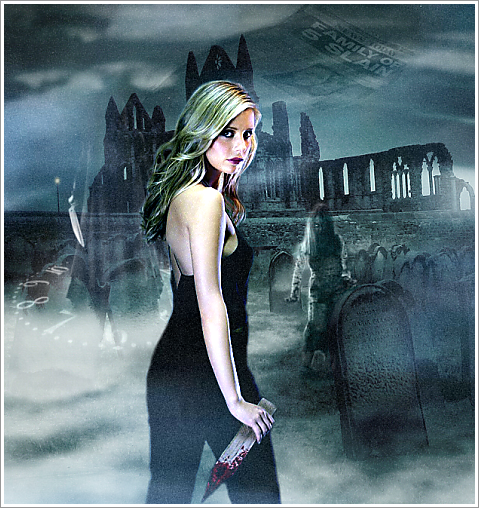 Disclaimer: I don't own Buffy, never have, never will. Joss/God is The Man. No profit is intended, this is just for fun. IT IS FICTION.
Credits: Unless otherwise credited, icons were made by me. Don't steal and don't credit as your own. It's extremely rude.

Connect
amy
,
angel
,
angelus
,
anya
, buffy bot,
cheese
, chibi matto,
cordelia
,
dancing
,
dawn
,
demon slaying
,
demons
,
dingoes ate my baby
,
doyle
,
drusilla
,
faith
,
fighting
,
giles
,
god
,
heaven
,
kendra
,
magic
,
martial arts
,
miss kitty fantastico
,
my mom
,
my sister
,
oz
,
parties
,
poetry
,
riley
,
sasami
,
slayers
,
slaying vampires
,
spike
,
sunnydale
, takeout,
tara
,
the bronze
,
the magic box
,
vampire slaying
,
vampires
,
watchers council
,
weapons
,
wesley
,
willow
,
xander

People
[View Entries]

Communities
[View entries]

Member Of (6):

Subscriptions (11):
bakerstreet
,
crossroads_mall
,
dw_maintenance
,
dw_news
,
hellmouthlounge
,
lc_playground
,
lunatic_cafe
,
scans_daily
,
sixwordstories
,
su_herald
,
the_hellmouth

Administrator Of (3):

Feeds
[View Entries]

Subscriptions (0)

Linking
To link to this user, copy this code:
On Dreamwidth:
Elsewhere: